Don't leave your stuff on the beach.
Just stash it and go!
Surf Stash creates watersport easy access transport systems called Stashes.  Our Stashes allow you to access and replace the stuff that you use in your sport with one hand so that your stuff is always in easy reach when you want it and always out of the way when you don't.  Plus, our Stashes never impact your mobility, and all our Stashes are designed with safety first in mind. Click here to choose your watersport and our Stashes that match it.
We license our Stashes to existing watersport companies (our partners) under their brands so that our partners can use our Stashes to sell a lot more of their own products in addition to selling ours.  Check out our licensing section below to find out how.
Never miss a call or text message when you're on the water.  Our Cell Stash connects to your waterproof phone case and then connects to any external band like your SUP leash so that your phone is always within easy reach.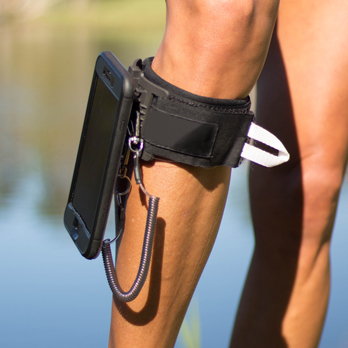 Stop worrying about someone stealing your car or its contents during a surf session.  The Key Stash allows you to stash your electronic car key on you while you surf!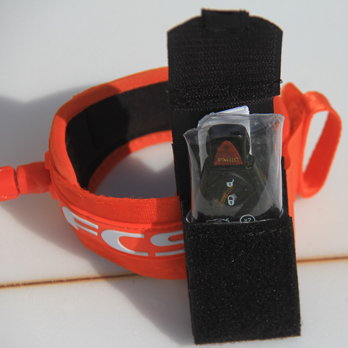 Tired of having to stop the fun just to get a drink?  Not anymore.  Our Hydro Stash allows you to have fun and stay hydrated at the same time.  It's perfect for any activity on top of the water.