Don't leave your stuff on the beach.
Just stash it and go!
Surf Stash creates watersport easy access transport systems called Stashes.  Our Stashes allow you to access and replace the stuff that you use in your sport with one hand so that your stuff is always in easy reach when you want it and always out of the way when you don't.  Plus, our Stashes never impact your mobility, and all our Stashes are designed with safety first in mind. Click here to choose your watersport and our Stashes that match it.
We license our Stashes to existing watersport companies (our partners) under their brands so that our partners can use our Stashes to sell a lot more of their own products in addition to selling ours.  Check out our licensing section below to find out how.
License Our Products Today
Surf Stash products are designed to license to existing water sport product manufacturers & distributors.  Our Stashes complement your products so that you can sell a lot more of your products (more on that below) in addition to selling ours as stand-alone. We understand the importance of protecting your brand, so we designed our licenses to allow you full control of the entire process. You can use
Your logo

Your quality controls, etc.

Your promotion, marketing and distribution channels

Your manufacturers with your components (your plastic, velcro, etc.)
so that you maintain full control of your brand. Your design team can even tweak our Stashes so that our Stashes look how you want them to.
Our Stashes consist of plastic or webbing and Velcro and are inexpensive to manufacture yet highly adaptive in solving consumer needs.  This combination yields a high consumer value-to-cost proposition that allows you to profitably sell our Stashes as stand-alone products.  Plus, you can use our Stashes as promotional tools to sell a lot more of your products. For example:
Control the female surfboard leash market by bundling your leash and our Wax Stash that attaches to your leash as one product. Then just mark up the price of your leash by the few dollars it costs to manufacture a Wax Stash.  You've now significantly differentiated your leash from your competitors by providing girls wearing bikinis (or anyone in a wetsuit) with a convenient means to carry wax in the water when they purchase your leash—just ask any female surfer if they'd like this problem solved.
You can also influence surfboard leash sale to any surfer by bundling your leash with our Key Stash so that surfers can now conveniently carry their electronic car keys in the water instead of worrying about hiding their keys under their cars.
Control the waterproof cell phone case or dry bag market in the same manner by bundling our Cell Stash or Waterpouch Stash with your waterproof case or dry bag.
Our Stashes even influence consumer purchase of big-ticket items based on the needs that our Stashes fulfill. Bundle our Wax or Key Stash and Mouth Mount Stash as a promotion with the purchase of your surfboard, kiteboard or sailboard, and you'll see a noticeable uptick in board sales.  The same goes for SUPs when you bundle our Key Stash, Cell or Pouch Stash and Hydro Stash with the sale of your SUP.
Our licenses are fair and user-friendly, and we understand working capital and ROI constraints, so we don't get paid until you get paid.  Contact us today at info@surf-stash.com or (866) 717-8274, x701 to find out more!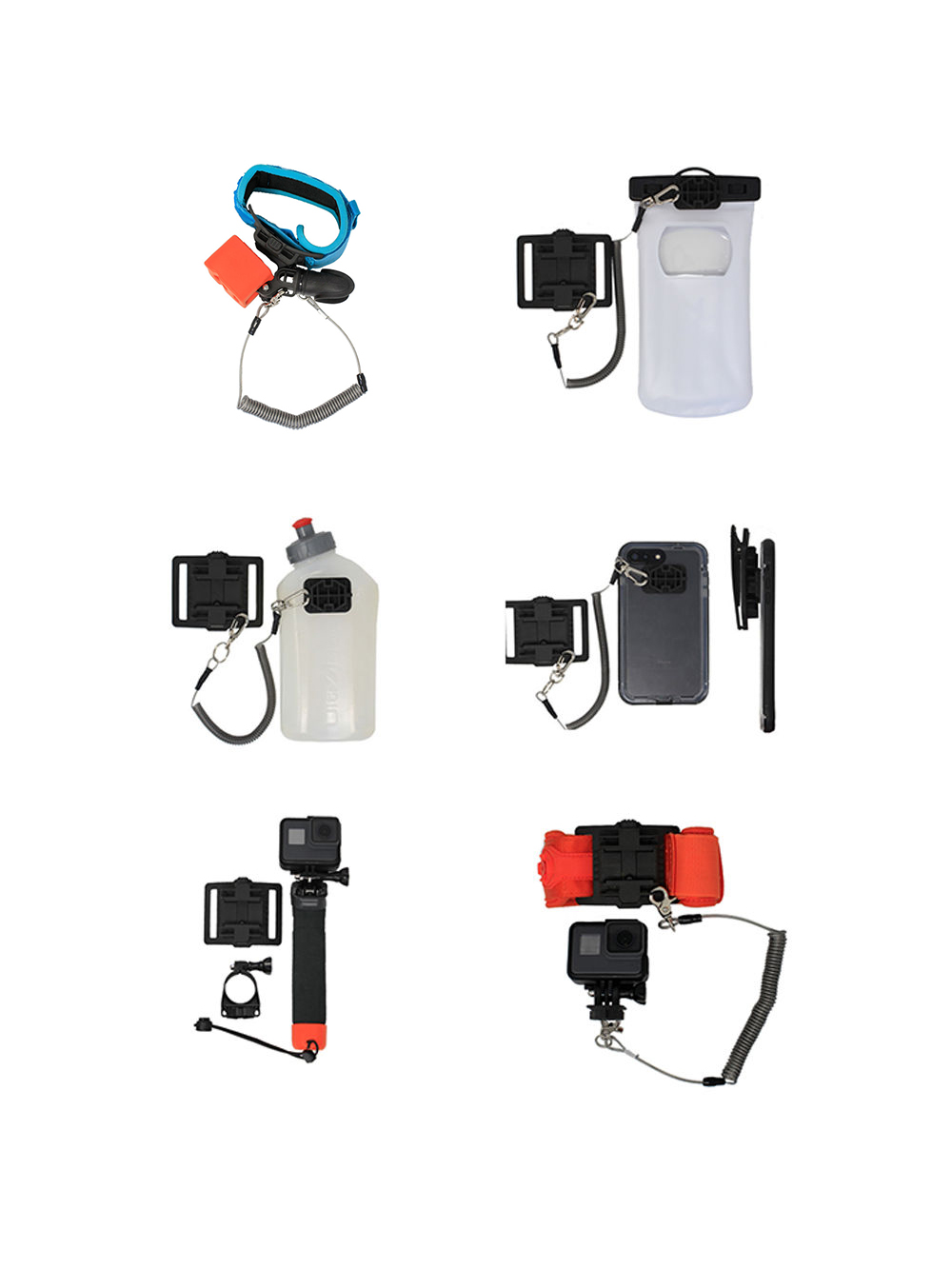 As an avid surfer, I finally know my car is safe thanks to the Key Stash! I no longer worry if someone saw me hide my keys.

As a surf school owner, when teaching my students about surfboard leash safety, I use the Wax Stash to emphasize the importance of connecting the Velcro completely. I also teach my students how to remove the leash by pulling the tab, and I love that the Wax Stash never gets in the way!

And to ensure I am always prepared, I use the Wax Surf Stash for myself and my students, so we can reapply wax when necessary in the water.

Former Pro Surfer, Billabong Team Rider, US Surfing Federation Junior Women's Champ and MTV Surf Girls Star
Amazing! I finally feel secure and can carry my electronic car key in the Key Stash while I surf and SUP. Thank you for adding more worry-free water time.
I had my car and wallet stolen during a surf trip in Costa Rica. What a mess. Ruined the whole trip. Never would have happened if I had a Key Stash. Now I use my Key Stash during each surf session and never have to worry.

I've surfed for decades. It's about time somebody solved this problem. Great job Surf Stash, and thanks again.